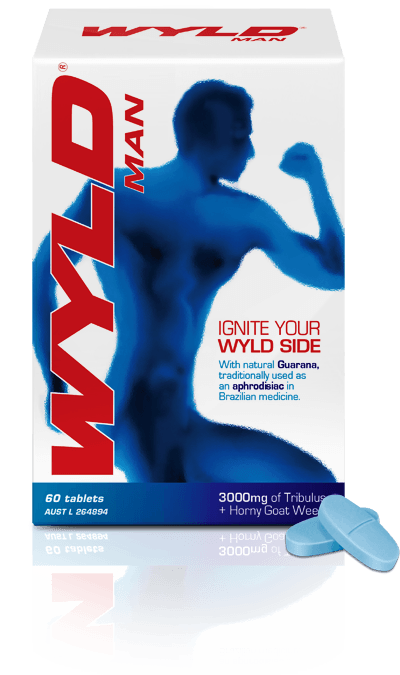 Libido, sex drive, mojo or whatever you want to call it can effect a persons' emotional well being as well as their physical sense of self.
A low libido can have detrimental effects for both men and women in a relationship, often ending in arguments and a sense of rejection.
Addressing a low libido via supplementation differs greatly from men to women. For women the ingredients that are predominantly used address increasing energy and vitality levels. WYLD Woman is the perfect solution to a lagging libido. Containing six B-group vitamins that can provide you with extra energy to get you through the day, Wyld Woman also increases overall wellbeing and vitality. Equally, the Siberian Ginseng in this formula aims to reduce fatigue and combat stress. WYLD Woman also contains the herb, Damiana which has been traditionally used to assist with normal sexual function.
A Low libido in men can also be addressed via supplementation. This supplementation revolves around addressing the more physical nature of a low libido. WYLD Man is a perfect solution to increase libido naturally. The men's formula has been created for increased performance and sex drive with 3000mg of Tribulus making it one of the most potent formulas on the market. This formula also contains Korean Ginseng which helps to replenish energy and increase endurance.